A Healthy pH Balanced Body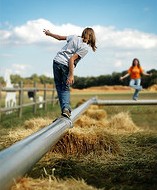 A pH Balanced Body is essential for overall good health. If you are aware of the symptoms of pH imbalance, you will be able to monitor your health and ward off any serious disease.
Most diseases, including cancer, can not survive in an alkaline environment. It is not that difficult to be sure that your pH balance is in the correct range of 7.4. Why wouldn't you do your best to maintain pH balance health?
Parasites, too, are more likely to live and breed in an acidic environment. The maintenance of a neutral to alkaline body pH level is a vital part of cleansing the body of parasites and maintaining a healthy immune system.
Symptoms of pH Imbalance
In the early stages of imbalance, symptoms may be mild and could include skin eruptions, headaches, allergies, colds, flu and sinus problems.
As your acid levels increase, your organs weaken creating problems with different systems, like your thyroid glands, adrenal glands, and liver. When that happens, even greater health issues occur.
If we become too acidic, our oxygen levels drop and our cellular metabolism will stop, causing our cells to die. As a result, we can die.
Here is a list of even more symptoms to look out for if you don't have a pH balanced body...
| | | |
| --- | --- | --- |
| appendicitis | back/disc disease | blurred vision |
| chest pains | continuous mucus | corneal ulcers |
| crying spells | deafness | elbow pains |
| estrogen imbalance | finger pains | gallbladder problems |
| hardening of the arteries | hemorrhoids | herpes |
| hip pains | hot flashes | joint pain |
| nasal drip | numbness in legs | osteoporosis |
| rectal itching | rheumatic pains | ringing in the ears/tinnitus |
| sensitive skin | stiff joints | swollen ankles |
| tired legs | ulcers | weak spells |
How The Body Fights Back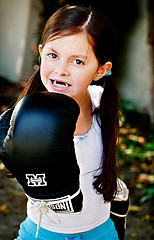 God made our bodies in an amazing and wonderful way. Our immune system fights back with all it has to try to maintain it's pH balance health.
In its effort to save itself and prevent its own breakdown, the body will activate some defense mechanisms. When faced with a lot of incoming acid, the blood begins to pull alkaline minerals out of our tissues to compensate.
Minerals like calcium, magnesium, sodium, and potassium are helpful in neutralizing or detoxifying strong acids so they can be eliminated.
The body does try to keep reserves of these minerals on hand, but if there are no reserves, then the body will take them from bone or muscle or wherever else it can get it. This is what leads to other health issues, sometimes quite serious ones.
The body also tries to eliminate these acids from the blood by dumping them into tissues to store. Of course, the lymph system can't neutralize all of the acid, so it dumps the excess back into the blood. It is a vicious cycle that causes unnecessary wear and tear on the body and weakens the immune further.
When all else fails these excess acids are deposited in the major organs; the heart, pancreas, liver, or colon. The constant struggle to rid the body of acid wastes hurries up what we call the "aging process."
I hope you are realizing how truly important it is for good health to do your best to have a pH balanced body.
Start with a good
colon cleanse
to rid your body of excess toxins, parasites, and waste. Then begin feeding your body with a
pH balance diet
that will lower your acid and increase your alkalinity. If you're like me, you may want to supplement your diet with some
pH balance powder
like the
Garden Trio
to make things a little bit easier if you struggle getting all the right nutrition in your diet.
Before you know it, you'll have a
pH balanced body
and be feeling better than you have in ages. You will most likely even rid yourself of chronic ailments that have been plaguing you.
To your good health!
Question or Comment About Body pH?
Do you have a question about balancing your body pH levels? Maybe you'd like to share your experience on what has worked for you or how your health has been improved.

We'd love to hear your story or answer any questions you may have. Please be as descriptive and detailed as possible in your submission.
Other Body pH Questions People Have Asked or Tips They've Shared
Click the links below to see questions and contributions from other visitors to this page...




Return from pH Balanced Body to pH Balance in the Body
Return to All About Parasites Homepage