Bug or Parasite?
by Charlotte Oliver
(Abu Dhabi U.A.E)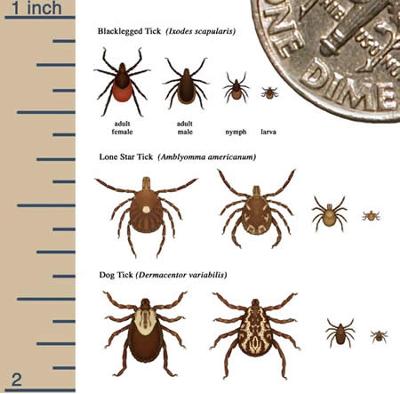 Types of Ticks
I found a bug crawling on the kitchen floor today near my dog's drinking bowl and food. It has a tear shaped body and is brown all over with eight legs.


What kind of bug or parasite is it?
---
Hi Charlotte,
How large is this bug? Is it tiny like a flea? A bit larger like a tick? Quite large like a cockroach?
If you could provide a bit more detail I may be able to help you figure out what kind of bug or parasite this could be.
At the top I've added a photo of different types of ticks from the CDC website. See if your visiting bug resembles any of those and let me know. :-)
~Angie