Want To Contact Us

With Your Questions Or Comments?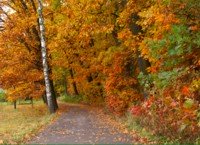 Before you contact us for more information about parasites, colon cleansing, or other digestive system issues, please realize that we are NOT doctors, or medical professionals. 
We are happy to share with you which cleansing products we use ourselves and recommend to our friends and family. We'd also be glad to help you rid yourself or your children of parasite worms, deal with constipation or other bowel problems, and explain the best way to build and strengthen your immune system for long term health.

However, if you have serious medical concerns, please consider speaking to a doctor. I know many of you have already had unpleasant experiences with medical professionals in the past and are even afraid that with parasite questions you'll be labeled as "delusional."

Because of that you may want to consider looking for a doctor near you who is also skilled in natural medicine. You can check with the International College of Integrative Medicine, www.icimed.com, (866)464-5226.

I hope you'll find one of those doctors to be helpful to you, but if you have any questions for us, or comments about All About Parasites.com we would be glad to hear from you, too. 

It is our desire to help others find the relief and the improved health that we have experienced ourselves.

We will make every effort to get back with you at our earliest possible opportunity.

Meanwhile, feel free to browse our site, or use the search feature at All About Parasites.com and see if some of your parasite questions can be answered here.

Also, do take a minute and sign up for my monthly Inner Health Newsletter and get your free ebook download on colon cleansing naturally.
We look forward to serving you and your family.
Blessings,
Angie
Return from Contact Us to All About Parasites Homepage