Whole Food Supplements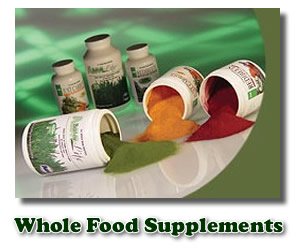 Whole Food Supplements are the best and most nutritious choices when it comes to supplementing your diet for good health.


What is whole food?  Whole foods are those foods that are in their natural state or as close to it as possible.

Whole foods provide nutrition the way God intended when He created both us and the food we eat.


There seems to be more talk than ever these days about eating right, good nutrition, and healthy lifestyles. In spite of all the talk, the obesity rate and occurrence of illness remain on the rise.


What is the problem? Part of the problem is that our bodies need whole foods, and they just aren't getting it.


We eat a high percentage of processed foods because of convenience, and, it must be said, deception. We read labels that say "vitamin enriched," "healthy," "low in fat," etc., and decide it must be "good for you."


Perhaps the manufacturers aren't lying outright, but quite often the good nutrients in the foods they are promoting are not in a form that your body can absorb. They pass through your system without you receiving any nutritional benefit.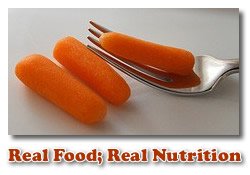 Not only that, those of us who try to eat a healthier diet by consuming whole foods, are often thwarted by the fact that so many crops are grown in soil depleted from over-farming of the land.


Many grains, fruits, and vegetables have very little of the vitamins and minerals that they should contain.


We won't even begin to discuss the effect of all the chemicals that are sprayed on most crops.


If you can get good quality organic fruits and vegetables and juice them, you will be far more likely to get the nutrition you really need in your diet.


Another very good option when it comes to whole foods is the Salba grain, also known as Salvia Hispanica L. It's really rich in nutrition and is very easy to add to your daily diet.

Read what others have said about Whole Food Supplements


Why Whole Food Supplement Powders?

There are, however, several problems with a juicing program.


time consuming

messy

quality of the fruits and vegetables

short shelf life


Let me explain...
It takes a lot of self discipline to stick with a good juicing program because of the time it takes to prepare and juice the produce. On top of that, the clean-up process can become frustrating. Have you ever stained your hands or clothes with vegetable juices (especially beet)?


Rather than juice vegetables myself, I rely on a Garden Trio® of products that include JustCarrots®, Redibeets®, and green BarleyLife®. Now I have a new favorite, Leaf Greens™ that is an even more potent green whole food supplement powder. There's just nothing else like it on the market.


These whole food powders are delicious, nutritious, and easy to order.


Unless you are growing your vegetables yourself, it is often hard to know the true quality of the food you are buying. You may be losing out on much of the nutritional benefits you should be getting if the crops were grown in poor soil or were sprayed with pesticides, herbicides, etc.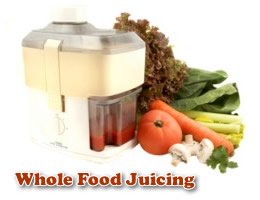 Finally, in order to get the maximum benefit of freshly juiced fruits and vegetables, the juice needs to be consumed as quickly as possible, and almost always the same day.


For these reasons, a juicing program turns into a real chore for some people. They stick with it for a week or two, perhaps even a month or two, but eventually they give up.


I have to put my hand up and admit that I have fallen into that category. I love freshly juiced fruits and vegetables, but have found it far too challenging to put the time and effort in to make it a regular part of my busy daily life.


That's why I love whole food supplements. I have found that these nutritional drinks meet the high standards that I require if I'm going to plunk down my money for nutritional health supplements of any kind. They are organic whole food vitamin supplements in the truest sense of the words.


There are three core juices that researchers have determined work together to provide the majority of the nutrition that we need. The juices include a good green vegetable juice, carrot juice, and beet juice. These three little powerhouses work together to really boost the immune system enormously.


One of the little "extras" that I like about these particular whole food supplements is that they come with a money back guarantee. That's something I always appreciate as it gives me a bit more confidence in the company and products.


I haven't had to take them up on their offer, though. I found the Garden Trio® and Leaf Greens™ to really be as good as they claim.

Try them yourself.


To your good health!


Return from Whole Food Supplements to All About Parasites Homepage

Home | Organic Whole Food Vitamins | Organic Mineral Supplements | Examples of Whole Foods | Whole Foods Eating  |


Have A Question or Testimonial About Whole Food Supplements?
If you have any questions about whole food supplements feel free to ask them here.

You might have an experience of your own to share that will encourage and help others find relief and better health. Please take a couple of minutes to tell us about it.
Questions and Comments by Other Visitors
Click the links below to see the questions and contributions from other visitors to this page.

Add your opinions and comments if you'd like to help...