Redibeets

Beet Juice Crystals For Good Health
Redibeets® is a whole food powder supplement that provides you with the vitamins and minerals of fresh beet juice without the hassle or mess.


Growing up, I was never a huge fan of beets or "beetroot," as they say in Australia. I suppose beets were a vegetable that I really wasn't exposed to that much in my daily diet.


I've really grown to love them since I became an adult and moved to Australia. They really are delicious, but I've also learned that they are quite good for you, too.


Beets, of course, are a wonderful source of iron. Not only that, beets are also rich in phosphorus, sodium, magnesium, calcium, potassium, vitamin A, vitamin C, niacin, folic acid, and biotin.


In fact, beetroot is considered by many to be the most effective liver cleanser available. Not bad for a little red bulb!


Order Redibeet Whole Food Supplement


Now don't you think it is a lot better to get your vitamins and minerals from a natural source like beet juice rather than relying on vitamin tablets? I do. Don't get me wrong. I still take good quality vitamins on a regular basis, but I feel I get much more genuine benefit from natural juiced fruits and vegetables in the long run.


Why Whole Food Supplement Powders?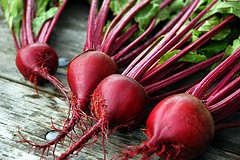 Some people find the rigors of juicing fresh ingredients each day to be for more than they bargained for. I certainly understand that. That is one of the reasons I am so pleased with being able to get my fresh juiced veggies in whole food supplement powders.


These beet juice crystals, for example, provide all the nutritional benefits of freshly juiced beets without any of the time, inconvenience, or mess that is normally involved.


Redibeets® is tested to be sure that it is completely residue-free and is processed at low temperatures to ensure the safety of the nutrients.
How To Use Redibeets®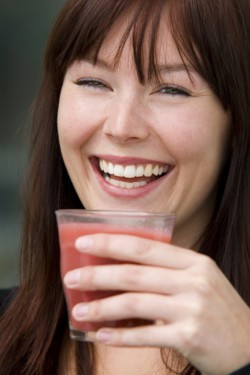 These beet juice crystals are very easy to use. You will find them to be so convenient that it is no trouble at all to add them to your daily regime.


Mix 1 tsp. per day with water or juice (or take 6 tablets if you prefer).

Drink the juice immediately after you mix it.

It is best to take beet juice on an empty stomach, 30 minutes before a meal or 2 hours afterward.

You'll actually get the best results by taking the crystals and placing them while dry under your tongue.

Beet juice can have a strong effect on some people. If you are using it for the first time, you could experience some dizziness from the detoxification process. Start off with the recommended serving, but you can eventually build to 2 servings per day if desired.

The shelf life is 2-3 years while the product is sealed and stored in a cool, dry place (70-75 degrees F. or 20.1-23.8 degrees C.). Do not refrigerate.


Researchers have determined that there are three core juices that are vital for an effective juicing program. These three juices are a green vegetable juice, a carrot juice, and beet juice. If you combine these three types of juices, you will have a simple yet very effective method of giving your body the natural, healthy nutrients it needs.


Redibeets® can be purchased alone or as part of the Garden Trio® which also includes JustCarrots® and BarleyLife®. Here's how to order.
Return from Redibeets to Whole Food Supplements
Return to All About Parasites Homepage