Cold Sore Remedies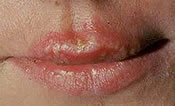 If you are looking for cold sore remedies, you have my sincerest sympathies!


I know first-hand the pain, embarrassment, and frustration that goes along with suffering from a cold sore/fever blisters outbreak.

I've dealt with the task of getting rid of cold sores for years, and I've come across a number of different remedies - both natural and medicinal - that help to varying degrees.
Having said that, there are some natural remedies for cold sores that I consider to be a "must" for all, and that is nutritional supplements that strengthen your immune system.

If you are prone to cold sores, you have to face the fact that you have the Herpes Simplex virus and will have it for life. The virus that causes cold sores lays dormant in your body when your immune system is strong, and rears its ugly head from time to time when certain triggers come into play. 

Obviously, keeping your immune system strong is your best defense against an outbreak of the virus, but if you've been under additional stress or your immune system is down, you're likely to have a problem.

These are some of the supplements that I take immediately if I get that little tingling sensation that indicates the beginning of a cold sore...


Acidophilus (or probiotic combo)
L-lysine
Zinc


I take my supplements at least twice per day until the cold sore/fever blisters are completely gone, and even for several days afterward.

Now that we've got the internal cold sore remedies out of the way, let's talk about the external cold sore treatments that you can use in getting rid of cold sores much more quickly.

Here's where we get to the remedies for cold sores that you need to experiment with to find the one that works best for you. Regardless of the one you choose, the key is to begin applying treatment as soon as possible! The sooner you take action, the less severe will be your break out.


Ice Cubes - Applying ice to the portion of your lip where the break out occurs is believed to stop the growth and spread of the cold sore.


Apple Cider Vinegar - Dab the tingling skin with apple cider vinegar several times per day.


Tea Tree Oil - Carefully apply a little tea tree oil to the tingling part of the lip. Some people are sensitive to tea tree oil, so if you've never used it before, moderation is the key when testing.


Rubbing Alcohol - Just like with the ACV and tea tree oil, you apply a little alcohol to the area several times per day, or as often as you think of it.


Peppermint Toothpaste - I've had the most success with Colgate toothpaste, the original plain white version. I use this topical treatment for cold sores when I don't have to go out in public. Just squeeze out a glob of toothpaste and smear it thickly over the area. It doesn't look pretty, but for me it does make a difference. I fancy I can actually feel the toothpaste fighting back against the growing cold sore outbreak.


Medicated Cold Sore Creams - There are various over the counter (and prescription) medicated creams that help stop the spread of cold sores/fever blisters. Abreva, Zovirax, and other medicated creams are good options to try. The tubes are really tiny and rather expensive, but a little goes a long way. I like to keep a tube in my purse at all times because I never know when a cold sore break out will occur and I may not be able to get my hands on one of the other cold sore remedies right away.


Cold Sore Cream - There are several other cold sore creams available as well, like Novitra, Carmex, Anbesol, Enzymatic Cold Sore Relief, and Peaceful Mountain Cold Sore Rescue Gel.


These are some of my favorite cold sore remedies. Take the time to try out a few and find the one or two that give you the best and quickest results. Share your findings and any other tips you have for treating cold sores/fever blisters successfully and getting rid of cold sores in the fastest way possible. 

Return from Cold Sore Remedies to Cold Sore on Lip
Return from Cold Sore Remedies to All About Parasites Homepage