Colon Cleansing Parasite Removal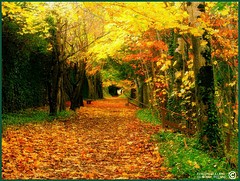 For colon cleansing parasite removal, I always consider the best method to be tried first is a natural and healthy remedy. 


It is my opinion that we do ourselves a great disservice when we dash off to the doctor for a synthetic potion that often only masks our symptoms rather than removes their causes. 


If you have picked up parasites along the way (and who hasn't?), it is important to actually remove them from your system.


Over time parasites are quite able to grow and breed inside your body and eventually bring about debilitating illnesses, as well as death.


A good parasite cleanse can kill the parasites and eliminate them through your waste, healing up any problems they may have caused while they were residing inside you.

"There are incurable patients but no incurable diseases, for when their causes are removed, the symptoms disappear like shadows before sunshine and there will be nothing left to cure." - Dr. J. T. Work


How To Get Rid Of Parasites From The Colon
The best way to get rid of parasites in the digestive system or bowels is to undergo a thorough colon cleanse. Don't let that throw you off, because it is relatively easy to do if you us a good fibre and herb combo. 


I prefer Herbal Fiberblend® for this procedure. I start out with a teaspoon mixed with grape juice twice a day. I then gradually increase over the course of two weeks until I am taking a tablespoon in juice twice a day.


For a good cleanse I follow this method for 3 full months. Not only are the parasites eliminated, but also it cleanses the colon of toxins and built up feces and mucus from the walls of the colon.


Herbal Fiberblend has been around for years and is a very tried and trusted colon cleansing source. Newer on the market is a product by the same company that comes in capsule form. It's called Para 90® and is an herbal cleansing dietary supplement with anti-parasitic properties.


Para 90® is a combination of cleansing herbs and bromelain, which is a digestive enzyme. Personally, I don't think you will get as thorough a cleanse with Para 90® alone, but it is a super idea to take these regularly when traveling overseas or to places where you think you may be exposed to parasites. It is great to help you maintain a body free of parasites.


I recently received an email from an American girl who has been living for several months in India. She contracted a parasite shortly after arrival and has been battling it ever since.

I recommended a 3-month colon cleansing parasite removal regime with Herbal Fiberblend®, but afterward, she would be well advised to continue with a daily supplement of Para 90® for as long as she remains in the country.
If you find yourself in a similar situation, that is my best advice. You'll be pleased with the results, I know. Preventing parasites is, of course, always better than having to undergo the colon cleansing parasite removal process.

To your good health!

Return from Colon Cleansing Parasite to Colon Cleanse 
Return to All About Parasites Homepage