Wondering About Parasites
And How They May Affect Your Health?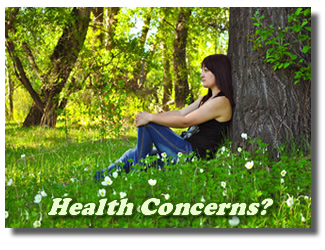 Parasites can be a real problem! 

Research has shown that approximately 25% of the world's population are infected by some type of this organism.


In some areas, including parts of the United States, that percentage climbs to well over 50%. The most recent research suggests that 90% of people are affected, to a lesser or greater degree, by these troublesome pests.


Dr Bernard Jensen, D.C., Ph.D., a world-renowned author of many popular health books, states the following:


"In the 50 years I've spent helping people to overcome illness, disability and disease, it has become crystal clear that poor bowel management lies at the root of most people's health problems. In treating over 300,000 patients, it is the bowel that invariably has to be cared for first before any effective healing can take place."    ~Dr. Bernard Jensen


Parasites are listed by the World Health Organization among the 6th most harmful infectious diseases in the world today. According to the book Parasitology, A Global Perspective, of the 300 million children under 5 years old who die each year, half of these deaths are due to parasitic diseases coupled with malnutrition.


Because of this legitimate need to have a better understanding of the many factors that determine our good health, we have studied some of the materials of the most respected leaders in nutritional health.


As a result, and despite it's name, All About Parasites.com is far more than just a resource on some of the most common parasitic infections. It is our goal to provide you with trustworthy information on intestinal health and proper digestion along with tools to help you maintain a healthy colon.


We receive letters almost daily from people around the world hoping we can identify the particular parasite they suspect they are dealing with. Unfortunately, we do not have any official medical or scientific qualifications to offer that kind of service.


We do our best to provide well researched information on the best natural remedies to eliminate a wide range of parasites and improve your overall digestive health.


Please take a moment and read our disclaimer.


What can you DO about parasites?

There really is no reason why you should tolerate the side effects of living with parasitic disease. You don't have to suffer with a weakened immune system, constipation, chronic fatigue, Candida, lethargy, irritable bowel syndrome, or other chronic ailments.


At AllAboutParasites.com you will find a rich resource on numerous intestinal ailments as well as important principles to...


Rid your body of pests with a natural and effective colon cleanse.

Detox your system and then rebuild it so that it will absorb nutrients more effectively.

Feed your body with natural immune system stimulants that will promote long term good health.

Test your body pH and keep it in an alkaline condition.

Eat a healthier "colon friendly" diet that will enhance your vitality and renew your energy levels.


Having personally tried many of these methods ourselves, we are very impressed with the results we received. We laughingly find ourselves discussing bowel motions far more often than we ever would have imagined.


Amazingly, we discovered that so many friends and family are fascinated and eager to see if they, too, could find similar relief from intestinal discomfort. The good news is that they do!


Have a good look around AllAboutParasites.com and see if you can find the help you need. If you have any questions, you are more than welcome to contact us with your concerns. It would be our privilege to help you rid yourself of any uninvited little critters and aid you in achieving a healthy digestion and, ultimately, a healthier YOU!


To your good health!


All names, products, information, graphics, and logos, etc. relating to AIM products and programs are the property of AIM International, Inc. – used with permission.