Candida Cleanse Diet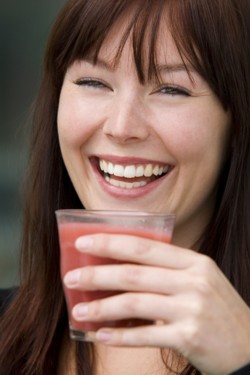 A Candida Cleanse Diet may be necessary in the more severe cases of candida infection. Yeast infections do not want to give up without a fight. 


Some yeast infections can be overcome simply by cutting out the added sugars in your diet and taking candida probiotics. If you are aware of the situation and catch it in time, this is usually enough to do the job.


But if you have more than a mild case of Candida, you will probably have to take more drastic measures.


I've had people describe some horrible candida symptoms they were experiencing as a result of their yeast infection. In these cases, proper diet and nutrition will help you win the battle against Candida, particularly when combined with good quality nutritional supplements.
What's Involved In A Candida Cleanse Diet?
A candida cleanse diet is simple, yet difficult. The difficult part is making yourself do what needs to be done. Denying yourself and changing habits is never easy. 


The candida diet guidelineswill explain what types of foods you must avoid and what foods you can eat freely. This is really important if you want to get rid of your candida completely.


There are also candida recipes to give you some help if you are struggling with ideas of what to eat.


Besides committing yourself to a change in your eating habits, at least temporarily, you should also take natural supplements that will help build your immune system by increasing the amount of good bacteria in your body.


These good bacteria will be able to fight the yeast infection and help you achieve a candida cleanse much more quickly. There are many supplements you can add to your diet, but these basic four are the best place to start.


If you try these supplements and change your diet, but still can't get rid of your yeast infection, you may have to add additional supplements listed for a candida cure until you get it under control.


Recovery time will vary from person to person. The longer you've had the yeast infection, the longer it will take to get rid off it. If you catch it in the early stages, you can rid yourself within a couple of weeks or even several days.
Here's a couple of extra little ideas to add to your colon cleanse diet...
Candida Cleansing Juice


1 orange or 1/2 grapefruit
1 carrot
4 green string beans
1 clove garlic or 1/2 red onion
2 cabbage leaves


Wash, trim, and chop each of the ingredients. Run the items through a juicer and drink the juice. Be sure to make it fresh each day.


***If you have a severe yeast infection, eliminate the orange/grapefruit. You'll have to avoid ALL sugars.


Candida Cleansing Tea


1/5 dropper full of the following extracts
yellow dock
milk thistle
Pau D'Arco
goldenseal

Drop the extracts into a pot of water and heat gently without boiling. Sip throughout the day to aid in healing.


Add these recipes to your daily candida cleanse diet for soothing relief and added comfort. 


Importance of Good Water

One final point to remember when considering a candida cleansing diet is to drink a good amount of quality water. Tap water is not good for winning the battle over candida, especially if you know the water has chlorine in it. Chlorine kills good bacteria as well as bad, so you want to use a good quality filter like those from Aquasana.


To your good health!



Return from Candida Cleanse Diet to Candida Symptoms
Return to All About Parasites Homepage