Colon Cleanse Side Effects

What To Expect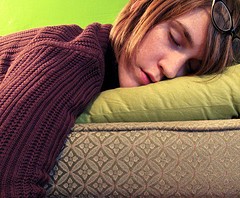 Colon Cleanse Side Effects are a natural result of your body's reaction to purging out the toxic waste that is built up in your system.


It won't last forever, and your colon health will be your reward.

In line with Biblical truths, the law of sowing and reaping applies when caring for our health. Whether we like it or not, there are always consequences to our actions.


In the case of cleaning out your colon, there are often colon cleansing side effects.


These "cleaning out" or "detoxification" symptoms may be of short duration and slight irritation, or they could last longer and cause you considerable discomfort.


Some possible side effects of cleansing your colon may include:


Clogged sinus
Constipation
Cough
Diarrhea
Fatigue
Flu symptoms
Cold symptoms
Gas
Headache
Moodiness
Skin rash
Stomach ache


How bad are the symptoms and how long will I have to put up with them?

How long these colon cleansing side effects last and how severe they are depend on what your lifestyle had been before making a change. It also can depend on how quickly you make a change. 


If you make a fairly drastic change in your lifestyle and diet, you might have severe symptoms for a time. If your lifestyle changes are gradual, the symptoms could be less severe.


It is more than likely that the symptoms will come in cycles. At first you may feel great and then experience some detoxification symptoms. After the initial toxins are flooded out, you will feel good again, if not better. 


However, the body "goes deeper" and finds more toxins to eliminate; the symptoms may reappear again, and after more toxins are eliminated, you will feel better yet. As things progress, you will find that the period of detox symptoms is shorter and that the period of well-being is greater until you are completely cleansed.


This discomfort is really insignificant when you consider that you may be saving yourself the severe suffering that could come from a disease like cancer, irritable bowel, colitis, or another painful or life-threatening illnesses. 


To your good health!
Have A Colon Cleansing Question or Comment?
If you have any questions about colon cleansing feel free to ask them here. Give as many details as possible to give us the best chance of being of help to you.

On the other hand, you might have an experience of your own to share that will encourage and help others find relief. Please take a couple of minutes to tell us about it.
Questions and Comments by Other Visitors
Click the links below to see the questions and contributions from other visitors to this page.

Add your opinions and comments if you'd like to help...


Return from Colon Cleanse Side Effects to Colon Symptoms 
Return to All About Parasites Homepage