Could all my years of constipation and abnormal bowels be the cause of my current medical condition?
by Marie Wilson
(United States)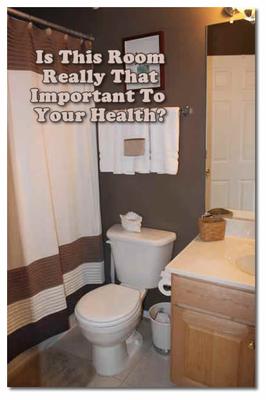 I am 50 and as far back as I can remember I have been constipated.


Sometimes it would be a good 3 weeks before I had a bowel movement that I literally had to push out. I never drank a lot of water either.
For many years I would bleed from the rectum and a Dr kept telling me for 10 years it was hemorrhoids.
I finally got a colonoscopy at age 48 and low and behold the Dr. said he had never seen as big polyps in his whole career and I am lucky not to have full blown colon cancer.
I waited another year and had another one and they found a couple and took them off.
A year and a half at 50 I am going for my third one Monday.
About 3 1/2 years ago I came down with a hive condition where I would swell up all over from head to toe. It would migrate and stay in my feet where I could not walk, in my head and face is where it is now for the last 4 weeks, went to ER 2 times but sat in the parking lot for fear of the large Dr bill.
For the last 4 weeks my bowels have been great, never like before and sometimes 2 or 3 a day. That is unheard of for me.
Well I have had every test I could think of from Asthma and allergy to gynecologist to endoscopy, food study, and blood work on and on.
The allergist said it is from an autoimmune disease (Have hypothyroid) or from an infection in my body and my body can't fight it off.
I am a LPN and self studying RN and work but I am so sick it's killing me. I am at my wits end with this sickness, I feel bad every day.
I feel like I ran out of options and I don't know where else to turn. No one really seems to care and I am in the health care field. It is killing me whatever I have.
I almost feel like there is an infection or something and there is too much poison in my blood and my body can't fight it off and I get hives and swell up like a balloon.
I am on Levothyroxine, Steroids, Hydroxazine and the meds are not as effective as they used to be.
To sum it all up, from the very start of me being sick, I felt like there was something in my stomach as my stomach began growing. I hear all kinds of garbage from Dr's for example, you're in menopause (but my hormone levels are good).
I am wondering if in fact I do have parasites and my body can't fight them off, hence all my problems.
Do you have any ideas for me??????? Please, I hope you can help me.
Thank you,
Marie
---
Dear Marie,
I very much hope you come back and find this answer to your question because you didn't leave an email address in the box
for notifications.
I'm not a doctor, so as you know, I can't give medical advice. However, I can certainly share my opinion based on my personal knowledge and research and you can value it as you will.
To answer your initial question right away, I would say a great big YES. Years of constipation and abnormal bowel function can
most definitely
lead to long term and very serious medical conditions, including those that you have described.
There's certainly a good chance that you have parasites (most people do), but whether you do or not, years of poor digestion alone can be very damaging.
Poor digestion leads to toxic build up in the organs and, believe it or not, malnutrition (even if you "appear" overweight). Malnutrition is not always the result of not getting adequate food, but can also be the result of your body's inability to absorb the nutrients from the foods you do eat.
Without proper absorption, your body simply does not have the ability to stay healthy (or GET health) because it relies completely on the vitamins, minerals, enzymes, essential fatty acids, etc., from what you ingest.
Having said all that, I would STRONGLY encourage you to start using the following as soon as you can:
The reasons for these suggestions?
The Herbal Fiberblend will serve to cleanse your system and help to heal the lining of your colon, improve digestion and absorption of nutrients, and regulate your bowels.


The Garden Trio will serve to boost your immune system by feeding your cells with rich nutrition, clean your liver (Redibeets), balance your pH levels, improve your energy levels, and overall aid your body in healing itself.


The AIMega will serve to provide your body with the optimum ratio of essential fatty acids that will also support your immune system, balance your hormones, and support your cellular health.


Finally, the Renewed Balance cream is a natural progesterone cream that I've used for years and has so many benefits, not the least of which is to aid in overall hormone balance, improve your mood, etc. I love Renewed Balance and feel you would benefit from it due to your age and your current health issues.
You can get them all at the
wholesale price in the USA using this order form
.
It all may seem like a bit much, but it's very workable into your daily routine and I will be happy to help you with a personalized daily protocol to follow that takes into account your current medications.
Speaking of your medications, are you taking the Hydroxazine for anxiety, allergies, or some other condition?
It would be wonderful if you could restore your health to the point where you can eliminate some or all of your medications and their potential side effects.
I so hope you will at least give it a try (money back guarantee!). You really have nothing to lose and everything to gain.
Please let me know if I can be of any further help (and if you even find this reply). ;)
Blessings,
Angie from allaboutparasites.com