What about noises and whips and squigglies?
by Christie
(New Jersey)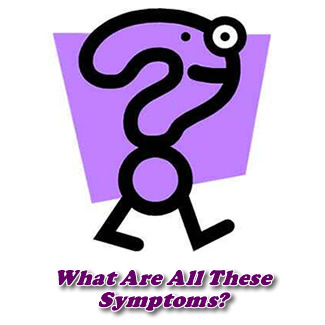 What Can I Do About Parasites?
What about noises and whips and squigglies?


The house I'm in is a disaster of bacteria, mold, 8 different flies seen and some last all year, etc...
Step Uncle has alcohol induced Dementia...
Shortly after moving in I experienced:
- noises in my abdomen infrequently...
- noises progressed to constant growling and trickling heard and felt at times...Low to loud sounding...
- noises have now moved to my left side...
- All the while I felt squigglies all over my body... Quick little s's like then they disappear and I get one in another location...
- Also feel like a fly landed on my arm, but nothing seen ever...
- Then I got quick whips like, felt the curl and a quick dart like...
- The squigglies are mainly felt in the hands now...
- 1/22 thru 1/29 I had what felt like an inflamed abdomen cavity... The 1st day I got a sharp darting pain that made me buckle a bit... The pain has gradually subsided now...
I watched Kitchen Crimes on TV, and I nearly screamed! This house could have nearly all the things mentioned on the series...
The refrigerator thermostat just got replaced... That had been broken for 18 months... Temp would fluctuate from hot to freezing inside frig...
Are all these added symptoms?
-Christie
---
Hi Christie,
I'm really sorry to hear of all the troubles you are having. Have you spoken to a doctor who specializes in natural health? That may be a good idea.
I love the way you word your question, "What about noises and whips and squigglies?" :) That's exactly what it seems like, isn't it!
Yes, you can definitely get a whole range of problems that affect your health from mold, bacteria, etc., in your home.
If I were in your position, I would give myself a very thorough digestive cleanse using natural health products. I believe the Lord has given us herbs, vitamins, and minerals that our bodies need to stay healthy all available in nature.
It's almost a certainty that you have picked up parasites of one form or another (quite possibly more than one form). Fortunately, it isn't really that difficult to cleanse your body if you are a little disciplined and persevere.
I'd start with a few basics of cleansing and building the digestive tract and immune system.
The best natural cleanser that I know of is
Herbal Fiberblend
. It's a mixture of natural psyllium fiber and 17 different herbs that are anti-parasitic and anti-fungal.
I'd commit to a full 3 month cleanse to get the best results. All you have to do is mix some HFB in water or juice twice a day, and it will go a long way to cleansing out your colon, etc.
As far as cleansing is concerned, that may be enough to get rid of any parasites you have on board. If not, I'd add
Para 90
to the mix. Para 90 comes in capsule form and contains some additional anti-parasitic herbs that deal with a wide range of parasites.
Para 90 is not available in a lot of countries, but fortunately it is still
available in the USA
.
Then you have the other side of the coin - building the immune system.
For that you should definitely consider starting by taking a good quality probiotic. I prefer
Florafood
because it has a mixture of a few different probiotics (which is good bacteria) that work together to fight off unfriendly bacteria in your system.
Also, you may want to add some whole food concentrate powders like the
Garden Trio
or
Leaf Greens
to give your system a real boost in vitamins and minerals naturally.
That simple formula of cleansing and building will go a long way to helping you eliminate and/or fight off what may be ailing you.
I hope that helps you find the solution to your problem and that you'll feel better soon. Please let me know if I can be of further help.
To your good health!
Angie from allaboutparasites.com