Nutritional Supplement Product

Is this a luxury we can afford not to take?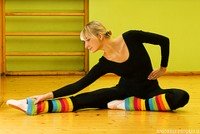 A nutritional supplement product has, in the past, been viewed by many as something of a 'luxury' rather than a 'necessity'.


Indeed, most doctors and medical associations have told us that we don't need to take nutritional health supplements if we eat a well-balanced diet with a wide variety of foods. 

However, over the last few years, even the Food and Drug Administration and the American Medical Association have admitted that diets may need to be supplemented with vitamins, minerals and other alternative health supplements.


In today's world, nutritional deficiency is almost impossible to avoid. The soils in which our foods are grown have become depleted in nutrients. The same soils are laced with chemical fertilizers and pesticides in an attempt to boost production.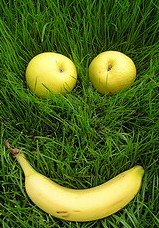 We lead busy lives. The convenience of fast food has taken all the hard work (and joy, I might add) out of a home cooked meal. It is now very difficult to consume our daily nutritional requirements.


For optimum health, we need all the nutrients in their proper amounts. Our bodies cry out for these nutrients, and yet, in many cases, we aren't going to get the goodness we need from the foods we eat. Since our diets can not provide all of what we need, a nutritional supplements can help us overcome some of these deficiencies.


Health supplements providing minerals, vitamins and antioxidants will ensure maximum protection. Luxury or necessity? Nutritional products are something we can't afford NOT to take.
Benefits of a Nutritional Supplement Product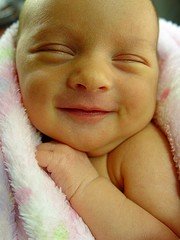 Nutritional supplements help to boost our immune system. The stronger our immune system, the more resistant our body can be against disease.


Certain health food products can also be useful in getting rid of the toxins which we accumulate everyday. The environmental stresses we face, chemicals which we come into contact with, as well as our lifestyle - these all subject us to harmful toxins which can lead to serious health problems.


Nutritional health supplements, in particular, anti-oxidants, can help our body combat the build up of toxins.


Natural nutritional supplements should NOT replace proper nutrition. We still need to eat sensibly. Supplemental products are just that, SUPPLEMENTS. They work by complementing our diet to make sure that we get the right nutrients that we need.


If our lifestyle and work conditions prevent us from having a nutritious diet, then our only hope for better illness-free health is a good nutritional supplement product.


The best nutritional supplement product that I know of is BarleyLife®. It is full of vitamins, minerals and antioxidants. It also has an alkalizing effect on the body, so if you need a pH balanced body, this is your man! 


For all around health, we take the Garden Trio®, which is BarleyLife®, Redibeets® and Just Carrots®. You can't beat this HEALTHY ENERGY drink. Now, doesn't that sound like a contradiction in terms!


To your good health!
From Nutritional Supplement Product to Nutritional Health Supplements
Return to All About Parasites Homepage