Colon Cleansing

It's Fashionable These Days!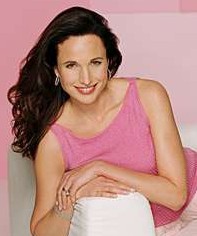 Colon Cleansing has become all the rage among celebrities in Tinseltown.


Us magazine reports that stars Ben Affleck, Courtney Love, Andie Macdowell, Janet Jackson, Cindy Crawford, Alicia Silverstone, Liv Tyler, and Paris Hilton are among those who, in recent times, have touted the benefits of a good colon cleanse.


The urge to purge is nothing new. The Greek historian Herodotus, commenting in 440 B.C. on the health habits of his contemporaries, wrote, 
"For three consecutive days in every month they purge themselves, pursuing after health by means of emetics and drenches; for they think that it is from the food they eat that all sicknesses come to men."
The 19th century Russian biologist Elie Metchnikoff accused the colon of being "the body's greatest enemy." Did these people know something we don't? No, I don't think so.


It's just that in our modern etiquette, the organs of digestion and elimination are typically regarded as filthy, embarrassing and not fit for discussion in polite company. Nobody likes talking about bowel function - nobody, that is, except 7-year-old boys and gastroenterologists.


With the stars of the Big Screen, giving colon cleaning an air of 'respectability' (now isn't that a contradiction in terms?) we see more and more people realizing the benefits of a good colon cleaning for themselves.
It's Enviable!
Cleansing the colon can be most beneficial in helping to restore good health by providing these benefits:


The prevention of illness
Improved physical appearance
A boost in emotional well-being
A sharpening of mental capabilities
An enhancement in digestion
The elimination of unhealthy food addictions & allergies
A minimizing of the effects of aging


No wonder this appeals to the bold and the beautiful of Hollywood fame! It appeals to me too.


It's Possible!
Did you know that the average person that is not overweight may have between 10-25 pounds of dried up fecal matter in their colon?


One colon information website blames this toxic condition for a litany of maladies, including "constipation, diarrhea, frequent headaches, backaches, fatigue, bad breathe, body odor, irritability, confusion, skin problems, abdominal gas and bloating, lower back pain, sciatic pain, low resistance to colds and infections, low energy and vitality."

Writing about the importance of colon cleansing, Dr. Donald J. Mantell says, 
"Almost every human ailment has been attributed to a malfunctioning colon." 


It's Easy!
Proper colon cleansing is a way of cleaning the toxins out of your whole body and ensuring effective cellular nutrition for healing. It's far, far more than just overcoming constipation. And, what's more, depending on your needs, it usually doesn't have to involve fasting, enemas or expensive purgatives or trips to a clinic.


I'm not a follower of fashion. I wouldn't know what the latest trend was if it hit me in the face! However, I do know what my body needs. I think it makes good common sense to look after the inside as well as the outside.

I prefer a natural cleanse to any other. I like to use a simple, yet effective, herbal fiber formula, which is inexpensive, and really does the trick. As well as cleaning out the toxins and excess waste from my colon, it helps to keep those parasite worms at bay. I don't exactly look like a movie star, but I do feel pretty good!
To your good health!
Order Herbal Fiberblend To Cleanse Your Colon

Have A Colon Cleansing Question or Comment?
If you have any questions about colon cleansing feel free to ask them here. Give as many details as possible to give us the best chance of being of help to you.

On the other hand, you might have an experience of your own to share that will encourage and help others find relief. Please take a couple of minutes to tell us about it.
Questions and Comments by Other Visitors
Click the links below to see the questions and contributions from other visitors to this page.

Add your opinions and comments if you'd like to help...

Candida Overgrowth And Parasites
You and I shared emails back in October, discussing candida overgrowth and parasites and my effort to rid myself of both. You had asked me to follow …
Herbal Colon Cleanser
I've just been talking to my mum in NZ. She is using the herbal colon cleanser and had her first pain free bowel movement 2 days after starting it - she …
Return from Colon Cleansing to Colon Cleanse
Return to All About Parasites Homepage