Yeast Infection Signs


Do you suffer from any of these symptoms?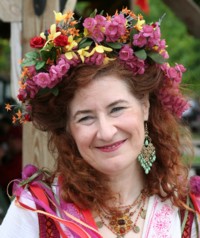 Yeast Infection Signs let you know that your immune system is out of balance and you need to take action. 


Not everyone has the same symptoms when it comes to yeast infections.


When an overgrowth of yeast occurs in the body, also known as candida, it can attack you in a number of different ways. 


Usually, like any army, candida overgrowth will attack your weakest area.


Quite often if you suffer from recurring yeast infections, the symptoms get more severe and the number of signs increase. 


If you don't know what a yeast infection looks like, it can manifest itself in a variety of ways. If it's an infection of the skin, you may get unusual rashes or fungus in the nails. 


If your yeast infection attacks your genital area, you may experience itching, burning, altered discharge, and even sores.


When attacking the mouth, a yeast infection looks like a white coating on your tongue, produce sores and give you very bad breath.


Those are just a few of the most well known signs, but here's a list that will probably shock you.
Common Yeast Infection Signs


| | | |
| --- | --- | --- |
| rashes | nail fungus | brain fog |
| acne | skin lesions | shortness of breath |
| eczema | migraines | fatigue or tiredness |
| depression | mood swings | irritability |
| vaginal odor | vaginal burning | vaginal/rectal itching |
| food allergies | painful joints | arthritis |
| jumpy legs | blurred vision | impotence |
| sugar craving | weight gains | abdominal pain |
| diarrhea | constipation | memory problems |
| asthma | autism | white "patchy" tongue |

That's an amazing list! Not every one of those signs are always symptoms of a yeast infection. That's why yeast infections are often misdiagnosed. If you don't know of another cause for the symptom, it would be wise to treat yourself to a natural yeast infection cure. 


Natural remedies for yeast infections are healthy solutions, even if this is not the specific cause of your suffering. You'll still succeed in boosting your immune system in such a way that you may heal the underlying problem as a result.


To your good health!
Have A Candida or Yeast Infection Question or Comment?
If you have any questions about Candida, yeast infections, anti candida dieting, supplements, or cleansing feel free to ask them here. Be as detailed and specific as possible to give us the best chance of being able to help.

You may have some additional tips that you've learned to help others find relief. Please take a couple of minutes to share them with us.
Questions and Comments by Other Visitors
Click the links below to see the questions and contributions from other visitors to this page.

Add your opinions and comments if you'd like to help...

Purple Bulb Like Vein In Lip 
so many i will start with purple bulb like vein in lip. once came out after eating carrots. had a hard shell med brown in color 4-5 sides. nonetheless. …
Mites? Yeast Issue? Folliculitis?  
Do I have mites? Yeast Issue? Folliculitis? Any ideas? After giving birth at the age of 39, my body just did not seem the same. I had developed …

Return from Yeast Infection Signs to Candida Symptoms 
Return to All about Parasites Homepage