Gastro Intestinal Parasite
A gastro intestinal parasite is a parasite worm that populates the gastro intestinal tract. Incredible as it may sound, an internal parasite can live within the intestines for years without causing any symptoms.
Some parasites symptoms, however, are blamed on other conditions, making it difficult to tell whether or not there is a parasite infection.


The major groups of parasites include protozoans (organisms having only one cell) and parasite worms (multi-celled organisms). Each of these parasites can infect the digestive tract, and sometimes two or more can cause infection at the same time.


"Intestinal infections have been described as constituting the greatest single worldwide cause of illness and disease. Numerous studies have shown that the incidence of intestinal parasites may approach 99% in developing countries. And in the United States, intestinal infections are the third-leading cause of illness and disease." Jon Kaiser, Physician.



Although many of us have grown up with modern sanitary conveniences, parasitic infections are still more common than we actually think.


How could I become infected by a Gastro Intestinal Parasite?
Ingestion is the most common way to become infected by a parasite. A parasite worm can get into the intestines through the mouth from uncooked or unwashed food, contaminated water, or hands, or by skin contact with larva infected soil. When the organisms are swallowed, they move into the intestine, where they can reproduce and cause disease.


People can also become infected with certain types of intestinal parasites through intimate contact. 


The most common parasite symptom relates to parasites of the gastro intestinal tract. Symptoms of intestinal parasites include constipation, diarrhea, gas and bloating. Others warning signs show up asirritable bowel syndrome, joint and muscle aches, anemia, allergies, skin conditions, tumors, nervousness, sleep disorders, teeth grinding, chronic fatigue, and immune dysfunction.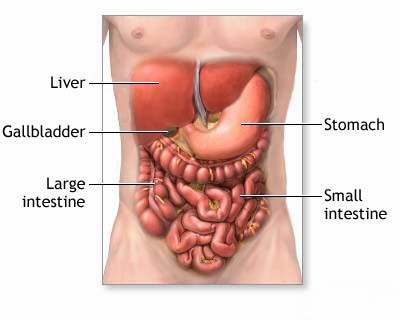 The next time you have a stomach ache, just consider whether or not you may have a gastro intestinal parasite. If you are in any doubt, it is wise to take precautionary measures. A natural colon cleansing formula, like Herbal Fiberblend (that's what I use) will kill the intestinal parasite, and safely eliminate it from your intestines.
To your good health!
Have A Parasite Question or Comment?
If you have a parasite related question, feel free to ask it here.

***Please note: Give as much detail as possible in your submission. Saying, "There's a black bug in my skin. What is it?" is not good enough. How could anyone possibly answer that? :) Questions like that will be deleted.

If you want a reply, DON'T FORGET to leave your email address in the place provided on the next page (after you hit Submit) for notification when answers/comments are made. Please don't post your email address in the box with your question - that encourages spam to you.

Be as descriptive as you can and also mention what you have already tried so we'll know what other options might be worth suggesting.

Keep in mind that we are NOT doctors and can't diagnose you, but we'll do our best to help you find answers and make suggestions of natural remedies you may want to try.

Have you had any experiences with battling parasites that you'd like to share? Maybe you have a tried and true remedy that you'd like to tell us about. We'd love to hear from you, too.

Blessings,
Angie from allaboutparasites.com
Questions and Comments by Other Visitors
Click the links below to see the questions and contributions from other visitors to this page. Add your opinions and comments if you'd like to help...

Abdominal Pressure
I was wondering if you could help me? I have right upper abdominal pressure while sitting down. The area affected is right side mid section of my …
Return from Gastro Intestinal Parasite to Parasite in Humans
Return to All About Parasites Homepage