Progesterone Levels

How Progesterone Imbalance Affects You!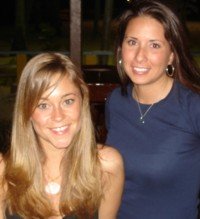 Progesterone levels can have a huge effect on our health and general well being.


Progesterone imbalance can cause a wide range of low progesterone symptoms that you may be blaming on something else.


God designed our bodies to be in perfect balance, however our modern world and the life styles we lead, wreak havoc on our hormones.


The result is an imbalance of hormones which can have far reaching consequences, and can be quite detrimental to our health.


According to John R. Lee MD, a world-renowned authority on this subject, the modern world drowns us in a sea of estrogen.


We are being affected by the excess estrogen in our environment and in our diets. This is why so many women, and even men, have a progesterone imbalance. It is this imbalance which can lead to symptoms of low progesterone.


A low progesterone level results in what John R. Lee calls "estrogen dominance." Estrogen dominance can promote so many of these common health issues in women:

high blood pressure
breast swelling
fibrocystic breasts
mood swings
edema
depression
decreased libido
heavy irregular periods
uterine cancer and fibroids
craving for sweets
weight gain
water retention
heavy hips
migraine
pseudo hyperthyroidism
ovarian cancer
osteoporosis

Do any of these sound familiar?

When your body has a progesterone imbalance, that is, an excess of estrogen in relation to progesterone, your system can go hay wire. Here are some basic facts that you should know and consider...


Natural Progesterone helps burn body fat, where as estrogen turns dietary calories into fat.


Natural Progesterone reduces tiredness and low energy. Apparently, 90% of people with thyroid deficiency only need progesterone! Eating sugar and refined starches always raises your estrogen which promotes tiredness.


Natural Progesterone helps to normalize venous blood clotting and avoid strokes. The incidence of stroke is three times higher for someone taking unopposed estrogen (HRT), according to Dr. Lee.


Natural Progesterone normalizes zinc and copper levels, smoothing out the PMS roller coaster, while excess Estrogen affects nerves and promotes PMS.


Natural Progesterone raises cell oxygen levels which helps to keep the cells healthy. With oestrogen dominance, you have lower cell oxygen levels which are conducive to the formation of cancer.

When your progesterone levels are balanced, many symptoms of low progesterone disappear. This is because natural progesterone helps protect against breast fibrocysts, breast cancer, cancer of the uterus and ovarian cancer. It is also a skin moisturizer, restores normal sleep patterns, and is a mild diuretic.

Women have even found that natural progesterone stimulates new bone formation, and actually helps reverse osteoporosis. They have the test results to prove it.

With all this in mind, you can see how important it is to get your progesterone levels in balance. Balancing excess oestrogen with a bio identical progesterone cream is one step that you can take to raise a low progesterone level.

I have experienced first hand the benefit of progesterone cream. There are many progesterone creams on the market, but they are not all the same, so choose wisely.

Make sure you buy a cream that contains a sufficient amount of natural progesterone per jar. I use AIM's Renewed Balance, which is endorsed by Dr. John R. Lee, and has been described by him as "outstanding value for money." Each jar, on average, can last up to three months.


Order Renewed Balance (US)
or contact me if you live outside the US.
To your good health!


Have A Health Woman Issue Question or Comment?
If you have any questions about inner health woman issues feel free to ask them here. Please give as much detail as possible about your situation so that we'll have the best chance of understanding and helping.

Consider this your woman to woman health forum...


Maybe you have an experience of your own to share that will encourage and help other women find relief. Please take a couple of minutes to tell us about it.


Questions and Comments by Other Visitors
Click the links below to see the questions and contributions from other visitors to this page.

Add your opinions and comments if you'd like to help...

Progesterone use in Pregnancy?
Question about progesterone use in pregnancy... Hi, I have an alternative practitioner that said I needed to take a progesterone cream. I trust …
The Amount Of Progesterone To Use
I have a question about the amount of progesterone to use. Can too much cause your blood pressure to elevate? How do you know how much progesterone …
Progesterone and Pregnancy
I have a question about progesterone and pregnancy. My progesterone level at day 18 of my menstrual cycle was at 18. We are trying to conceive and …
Return from Progesterone Levels to Health Woman 
Return to All About Parasites Homepage