Yeast Infection In Men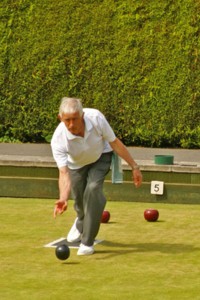 What causes yeast infection in men? I'll tell you. 


There are a variety of different causes, but they are all linked to a weakened immune system.


A yeast infection is the result of an overgrowth of the yeast parasite (Candida albicans) that naturally lives in your digestive tract or gut. 


When you have a strong immune system, the good bacteria keeps the Candida from getting out of control. 


When something happens to weaken the immune system, the Candida sees its opportunity and starts to spread quickly through your system. 


Eventually, you will be affected by either oral thrush, nail fungus, skin rashes, a penile yeast infection, or a whole range of seemingly unrelatedcandida symptoms that indicate yeast infection in men.


What Causes Yeast Infection In Men?
There are different causes for a male yeast infection. Some of the major causes are these:


Prevention is better than cure, but if it's too late, a male yeast infection cure is just what you are looking for.

I hope you've found the information you are looking for. If not, please use the form below to ask any questions about yeast infection in men. We'll do our best to help you out.


A great resource providing natural cures for yeast infections is Sara & Robert Summer's book
Cure Your Yeast Infection 
The All-Natural Way. 
It covers natural remedies for diaper rash, thrush, and infections of the skin, throat, mouth, nails, vagina, and penis.Order it Here!

To your good health!


Have A Candida or Yeast Infection Question or Comment?
If you have any questions about Candida, yeast infections, anti candida dieting, supplements, or cleansing feel free to ask them here. Be as detailed and specific as possible to give us the best chance of being able to help.

You may have some additional tips that you've learned to help others find relief. Please take a couple of minutes to share them with us.
Questions and Comments by Other Visitors
Click the links below to see the questions and contributions from other visitors to this page.

Add your opinions and comments if you'd like to help...

Men With Yeast Infection
Question: Do men with yeast infection get red, peeling skin, and other symptoms from a yeast infection? Answer: Hi Jennifer, …
Return from Yeast Infection in Men to Candida Symptoms 
Return to All About Parasites Homepage